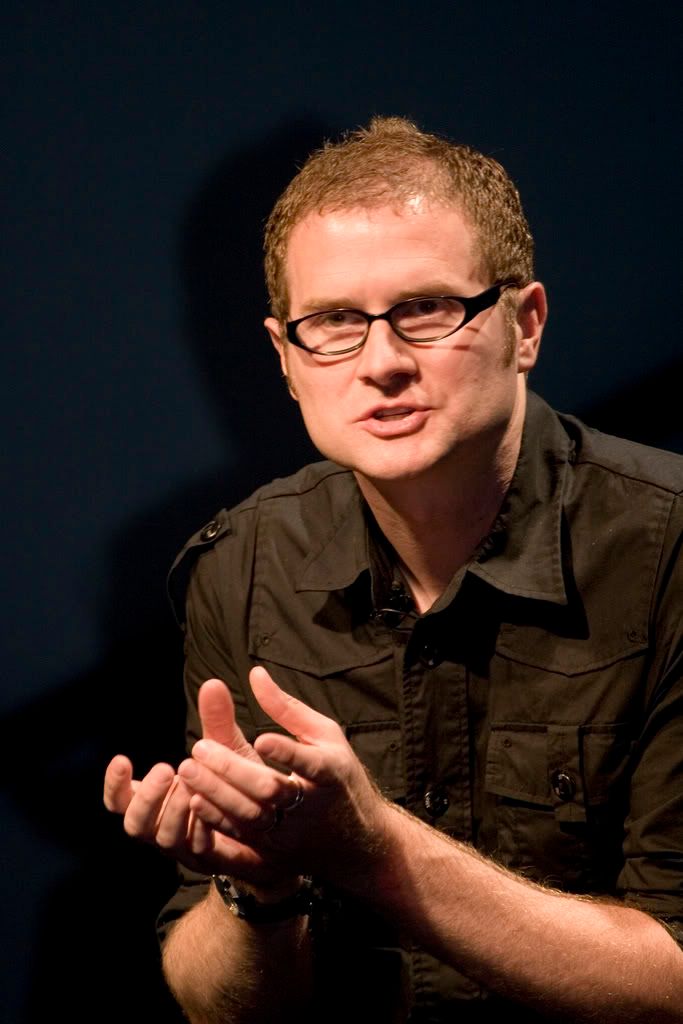 Sorry about missing the Tuesday 19th event at church.co.uk. The planned 22nd date sold out in a couple of weeks so we added another date, but I had to go the States a the same time. By all accounts it went well. Rob was also able to take some time this week and talk with the staff from Tearfund and Oasis, two organisations who do an excellent work and reflect much of what this tour is about.
The 22nd of June was a great time. As well as spending some time with the staff from Oasis, who are based in the offices above Church.co.uk, Rob was interviewed by Premier Radio, Youthwork magazine and the Church Times. This reflects the breadth of interest in in Rob and the way in which thinkers such as Rob, Steve Chalke, Jim Wallis and others are breaking down the old religious boundaries within Christianity.
The event was great – another sell-out – and Rob was able to take some time at the end talking and praying with a number of people. We have had a relaxing weekend in London, and tomorrow we head off to Southampton for the next date.
See you then!
Ian Matthews, Zondervan's UK Sales and Marketing Manager