Time has sprung forward, Spring is starting to show in the daffodil's canary-yellow blooms, and Lent is almost halfway over. That can only mean one thing: Easter is quickly approaching, and this is one of the most joyous occasions for the Church. Christ's death and resurrection brings us hope, joy, and excitement, and the world around us seems to be rejoicing as well: trees are budding leaves, the sun is warming the ground, and the days start staying around for longer.
This time of year we also celebrate with fun, colorful traditions, like painting eggs and hiding baskets full of treats for children to find. And while candy can be a delicious surprise, wouldn't it be nice to give something that lasted longer and will have more an impact than a piece of chocolate?
How about giving your kids something that you can share together, is fun and entertaining, and also reminds them what Easter is really about? A book or a Bible can be a perfect gift to give and share with your little ones, and we have a couple suggestions:
Lily's Easter Party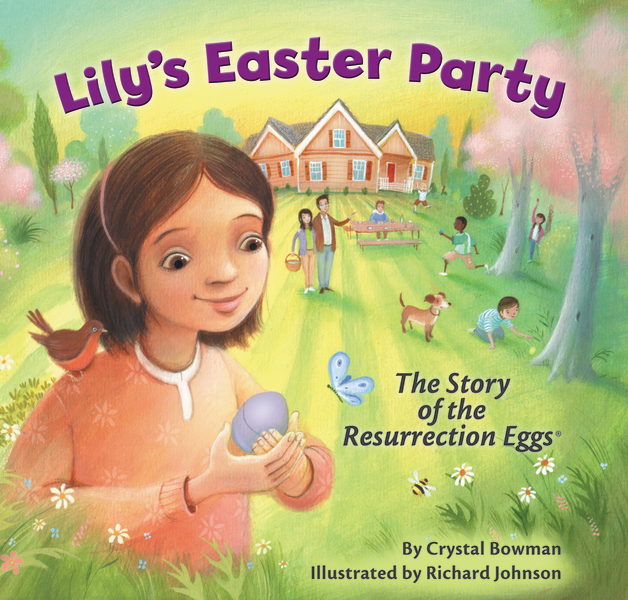 This Easter, Lily's mom and dad plan an egg hunt that goes beyond chocolate bunnies, and you can, too! Based on the bestselling teaching tool from FamilyLife, this special neighborhood egg hunt leads Lily, her friends, and young readers on a search for the greatest prize of all: the miraculous story of Jesus' death and resurrection, as discovered through symbols presented in the twelve eggs from the Resurrection Eggs.
An explanation of each egg and accompanying scripture reference is included.
Click here to see some of the beautiful illustrations inside Lily's Easter Party
Fruit of the Spirit Bible Collection, NIV
Got Fruit?
Don't you love the taste of fresh fruit? God likes fruit too, but not the kind that comes from orchards. The fruit God loves best grows within you: qualities such as love, joy, peace, and kindness that delight God and can make you the kind of person others simply love to be around.
The NIV Fruit of the Spirit Bible will help you cultivate all nine "Fruit of the Spirit." Twelve special, full-color pages tell you about each kind of fruit: what it is, why it's important, and how, with God's help, you can grow it in your heart. You'll love the handy, take-anywhere size, and since this is the complete, bestselling New International Version, you know it's easy to read and understand.
Nora's Ark
The weatherman predicted rain. So Nora built an ark. Just like Noah. Well….Not just like Noah.
Noah welcomed a host of animals two-by-two. Nora's passenger list includes two backyard spiders, a pair of battery-operated monkeys, and a couple of unimpressed cats. Nora also employs her little brother, some dusty wooden boxes, and a sizeable dose of contagious imagination in her distinctive re-creation of the timeless story.
Charming and inventive, Nora's big voyage, and its stirring conclusion, provide entertainment and inspiration for readers of all ages.
Click here to see some beautiful illustrations from inside Nora's Ark
The Easter Story For Children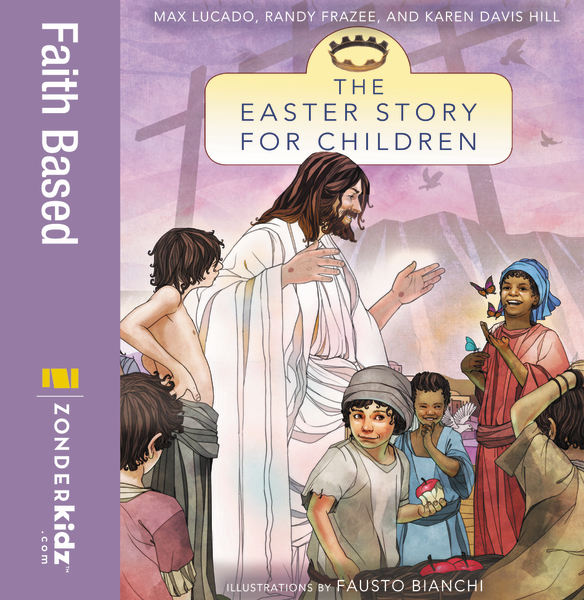 A retelling of the Easter story by Max Lucado with Randy Frazee and Karen Hill, and beautifully illustrated by Fausto, The Easter Story for Children is sure to become a family reading tradition. Children ages 4-7 will follow along with Jesus as he completes his final tasks on the earth: the last meal he shares with his disciples, praying in the garden, the trial before Pontius Pilate, his death on the cross, his resurrection, his ascension, and finally, his gift of the Holy Spirit at Pentecost.