Summer is coming soon, and that means that the kids will be officially on summer vacation. Although the pool and enjoying the warm weather is always a great way to keep the kids occupied throughout the summer months, it's also important to keep kid's minds engaged while they are out of the classroom.
Need some ideas for books that no only keep the kids entertained, but also strengthen their reading skills and encourage them spiritually? We have some suggestions that would be great to share with your children: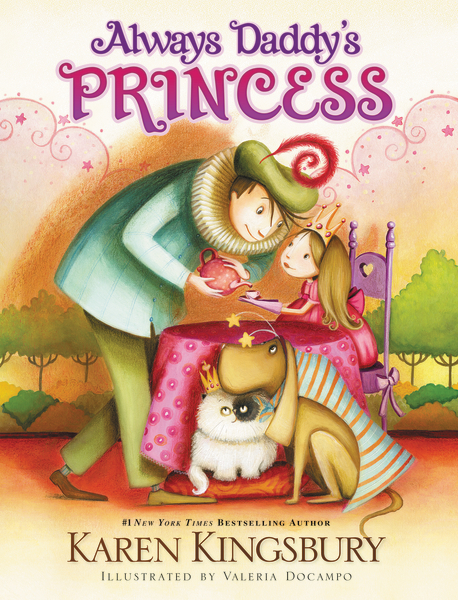 Always Daddy's Princess by Karen Kingsbury, illustrated by Valeria Docampo
From New York Times bestselling author Karen Kingsbury, a new children's book about a very special father-daughter relationship.
A new children's book by New York Times bestselling author Karen Kingsbury poignantly captures the unique bonds of a daddy-daughter relationship and chronicles them in a fresh and engaging light. In Always Daddy's Princess, Kingsbury's playful, emotive prose follows a girl's journey from birth to childhood to motherhood, illuminating her father's supportive presence every step of the way.
Told through tea parties, soccer games, braces, and boys-and enriched by the whisper of God's scripture on each beautifully illustrated page-young girls and their dads will see the treasured dimensions of their relationships reflected in this story and will be reminded of the many blessings they share.
An inspired addition to popular princess-themed titles, Always Daddy's Princess offers a rich, spiritual alternative to more secular offerings. Perfect for gift giving and special occasions, this book can serve as a treasured keepsake as well as a compelling reminder of the influence a loving father can have in his daughter's life and the supportive guidance found in God's Word.